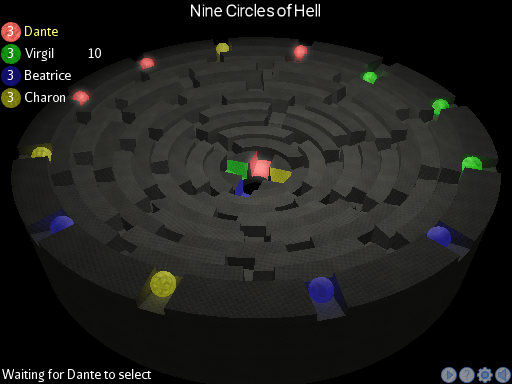 Nine Circles of Hell (NCoH) is a simple strategy game whose goal is to eliminate all of your marbles from the arena. The arena consists of a set of nested, concentric rings with carved out notches. Each inner ring is lower than its neighbor outer ring, and they can rotate.
You start with a set of marbles placed in the notches of the outermost ring. The rules are simple:
Select one of your marbles
Select a ring, either the one the selected marble is in, or the next inner one
Pick a direction in which the selected ring will rotate
The ring will rotate until the selected marble drops into the next inner ring. If that inner ring is the center, then the marble leaves the arena.